Yaffa Leah Pacht Named 2016 Valedictorian of Lander College for Women
Political theory and practice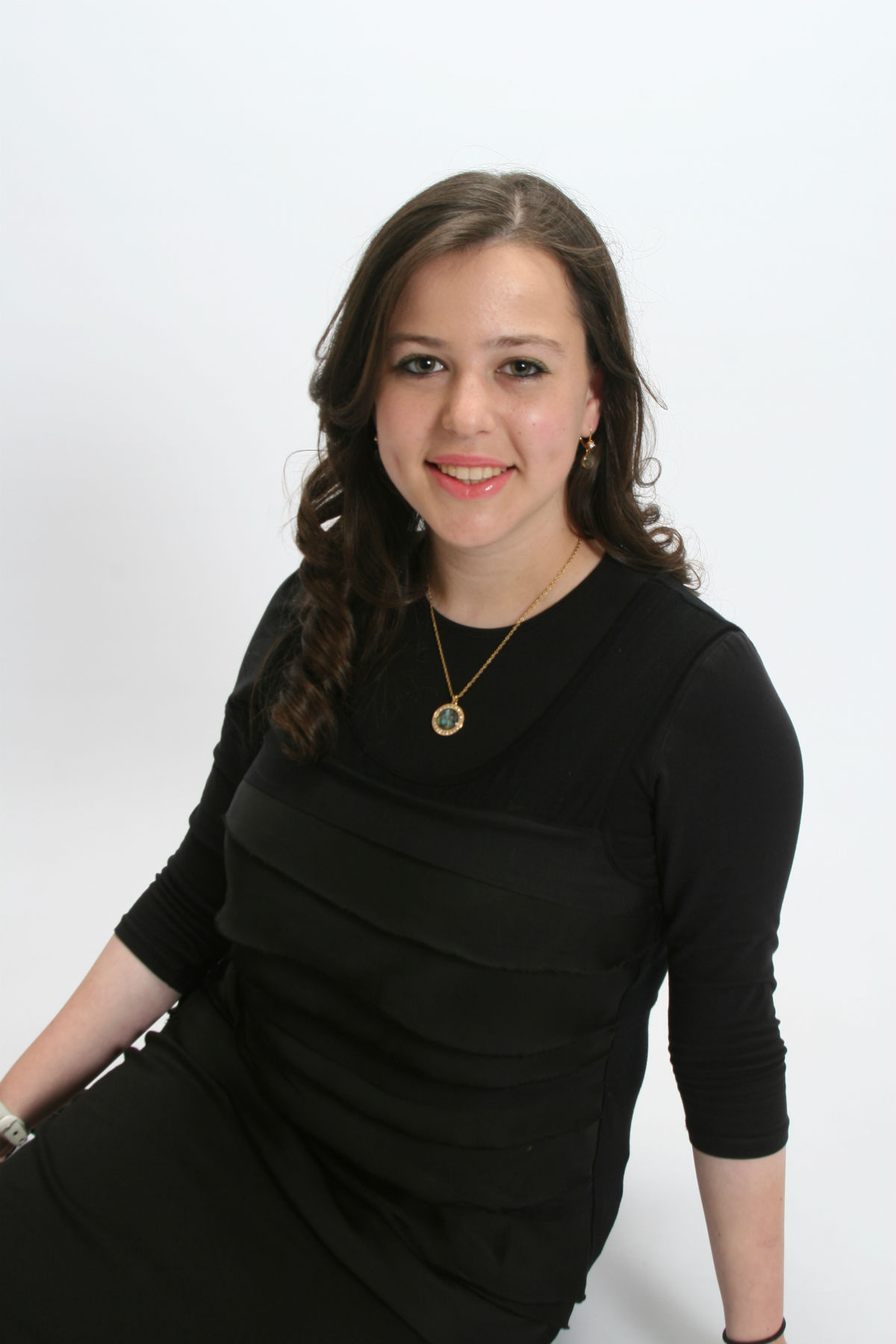 Yaffa Leah Pacht
New York, N.Y.– Perhaps the greatest indication that Yaffa Leah Pacht is destined for success is her refusal to give up.
Her never-say-die attitude has already paid off. In 2013, determined to get a foothold into government but lacking experience or political connections, Yaffa Leah made a list of every congressman within driving distance of her home in Dallas, Texas, and applied for internships with each one. They all said no, but she persisted and repeatedly called the various offices. When a staffer at the campaign headquarters of Congressman Pete Sessions promised to pass her information along, she assumed she wouldn't hear back, but the campaign manager for Sessions invited her for an interview and hired her as a campaign intern on the spot.
"I just wouldn't take no for an answer," she says.
Yaffa Leah's hard work and perseverance have also served her well on the academic front, as she was named the 2016 valedictorian of Lander College for Women-The Anna Ruth and Mark Hasten School (LCW), and will serve as student speaker at the 42nd annual commencement exercises of the Lander Colleges. In the fall, Yaffa will enroll in Columbia Law School (she was also accepted to Harvard Law and a Ph.D. program in political science and American Government at CUNY, and she was offered a full scholarship to Fordham University School of Law).
She is graduating from the LCW Honors program with a 3.97 grade point average and she has received numerous academic scholarships, including Touro's Presidential and Dean's Scholarships, the Edith and Herbert Steinberg Scholarship, the Frank Gilford Scholarship and the Bill Jayson Jewish Studies Scholarship. A political science major, Yaffa Leah was a Campus Fellow for the Tikvah Fund and a Jewish Student Leadership Fellow for the Jewish Community Relations Council (JCRC). She was the undergraduate speaker at the Jewish Council for Public Affairs (JCPA) Plenum last October and a National Merit Scholar out of high school.
"Yaffa Leah is blessed with a refreshing blend of academic maturity and Torah-imbued communal commitment, and she reflects the core values of the Lander College for Women," said Marian Stoltz-Loike, Ph.D., dean of LCW and Touro's vice president of online education.
The summer after Sessions was elected to his eighth term, the campaign manager who had interviewed Yaffa Leah in Dallas recommended her for a prestigious position as legislative intern for the congressman at the House of Representatives in Washington. Yaffa Leah had several responsibilities, but her favorite was taking notes for Sessions, a Republican and the chairman of the House Committee on Rules and of the National Republican Congressional Committee, in legislative meetings.
"It was an amazing opportunity because I had spent the year before learning about government on an abstract level at school, and here I got to experience the political system in action," she said. "Sitting in congressional committee meetings and watching the process unfold gave me a first-hand glimpse into the inner-workings of Washington."
The next summer Yaffa Leah was able to utilize her experience in the congressman's office at an internship at the Orthodox Union Advocacy Center, where she lobbied the New York state and City politicians on a variety of issues, including education, special education and pro-Israel foreign policy.
"I loved working in the political arena, but advocacy gave me a chance to approach issues from a different vantage point," she said. "I took what I learned in the Capitol and applied it to making a difference on matters that are truly important to me."
Under the guidance of Professor Tom Rozinski at LCW, Yaffa Leah wrote her thesis on the subject of prison reform litigation—she was awarded honors—and presented her findings at the annual Touro College Research Day in Harlem last month. She's passionate on the subject of prison reform, she says, "because it's at the crossroads of my two main interests: public administration and law."
Until she begins law school in the fall she'll get plenty of practice for her future in contentious legal battles: She's getting married in July, and her future husband, Chaim, is an ardent supporter of the New England Patriots. How does someone from Cowboy country reconcile marrying a Brady booster?
"It takes some getting used to," she said, "but I'm slowly getting there."
The Lander College for Women is an undergraduate division of Touro, a student-centered college located in midtown Manhattan where Jewish women follow a rigorous academic program as they pursue their baccalaureate degrees, while continuing and deepening their Torah education and commitment. For more information on the LanderCollege for Women, please go to http://lcw.touro.edu.
About the Touro College and University System
Touro is a system of non-profit institutions of higher and professional education. Touro College was chartered in 1970 primarily to enrich the Jewish heritage, and to serve the larger American and global community. Approimately 18,000 students are currently enrolled in its various schools and divisions. Touro College has 29 branch campuses, locations and instructional sites in the New York area, as well as branch campuses and programs in Berlin, Jerusalem and Moscow. New York Medical College; Touro University California and its Nevada branch campus; Touro University Worldwide and its Touro College Los Angeles division; as well as Hebrew Theological College in Skokie, Ill. are separately accredited institutions within the Touro College and University System. For further information on Touro College, please go to: http://www.touro.edu/news/.