Spotlight on: Tehila Aryeh
LCW student and intern with the office of The Honorable Kirsten E. Gillibrand, United States Senator of New York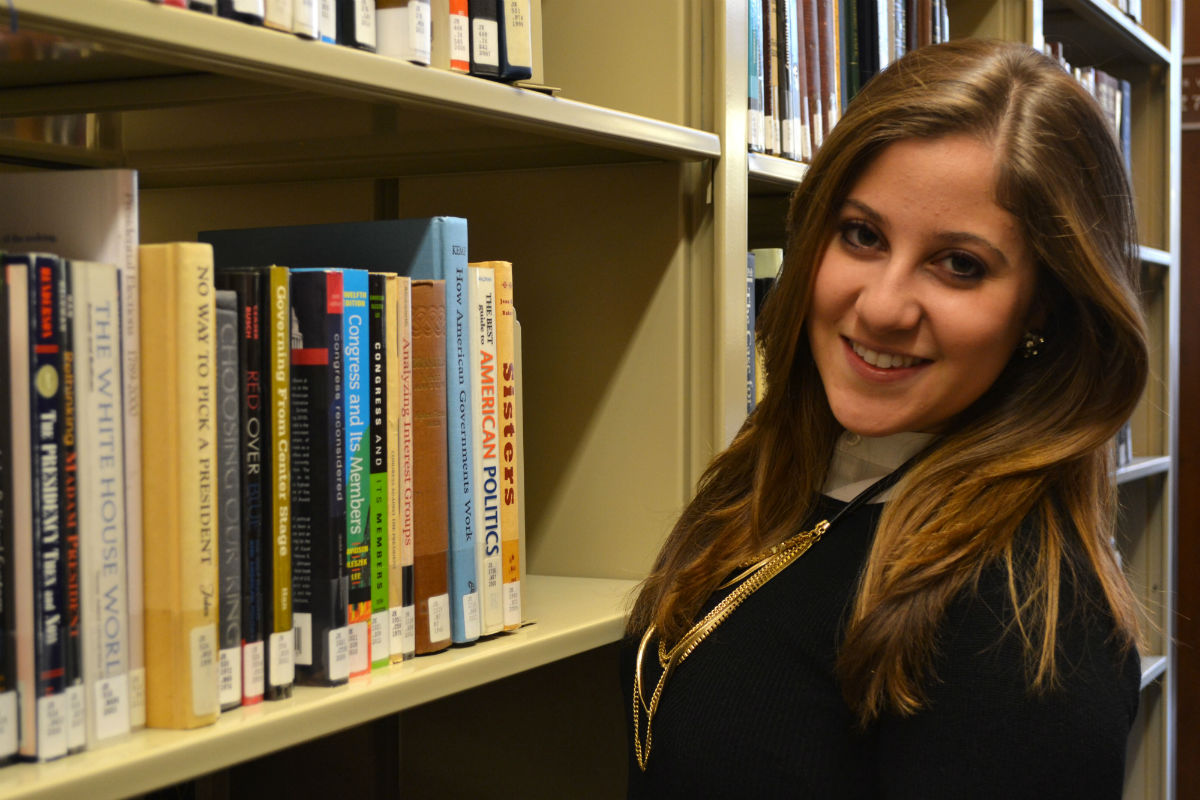 Tehila Aryeh
We caught up with the class of 2017 graduate to talk about her internship, career goals, what she loves about Lander College for Women and advice for incoming students.
What was your favorite class or professor at Touro's Lander College for Women (LCW) and why?
My favorite class at Lander College for Women was "The Presidency", taught by Professor Daniel Chill. What I loved about the course was that it was based on real case studies that had been brought to the Supreme Court and challenged the powers of the President. For each ruling, we would read both the majority and dissenting opinions and then discuss the implications of the case. The class also had a great dynamic; there were only two students in the class, and that encouraged free discussion about the cases and relevant issues in today's political arena. I think, though, that the best element of the class was Professor Chill's stories and great personality. He brought to life his own experiences with the Supreme Court and his skill of teaching with great wit and humor.
What is it about Lander College for Women that made you want to attend?
To be honest, before I went to Israel for my gap year, I had not even considered attending LCW. What drew me to the program were the events that Touro held in Israel. I saw that LCW had a diverse range of options to choose from, and provided a high-level education. Something that stood out to me was when Dean Stoltz-Loike came for one of the events and then made herself available for questions afterwards. She sat with me for over twenty minutes to address any questions that I had about the program, explaining what requirements I would need, and stressed that representatives from Touro were always available for their students. I think that meeting swayed my decision to attend LCW. It impressed me that the not only was LCW willing to sit down and discuss all options with individual students, but that the Dean herself cared to answer questions from prospective students as well. I knew that I would love being in a school where there was an open-door policy for all students – and I'm so glad I made the ultimate choice to come!
Can you describe your experience interning in the office of a U.S. Senator?
With the encouragement of my professor and associate dean, Dr. David Luchins, I applied to be an intern with the office of The Honorable Kirsten E. Gillibrand, United States Senator of New York. I work for the Department of Immigration and Foreign Affairs, part of the Constituent Affairs Department. My responsibilities include creating and maintaining several hundred in-depth individual case files for constituents; drafting letters to federal agencies and constituents on behalf of the Senator; working directly with the Director of Foreign Affairs and Immigration to support the department in handling state wide constituent services including matters of immigration, and managing a high volume of incoming calls to the Senator's NYC office by providing constituents with up-to-date information on the Senator's talking points. I came into the internship hoping to better understand what happens behind the scenes in a political office, and I was not disappointed. It is heartening to see how hard political staffers (and interns!) work on behalf of the Senator to help out constituents on matters ranging from Social Security to housing and Veteran's Affairs.
Why did you choose to pursue law? How do you plan on incorporating your communal role into your future career?
I plan on pursuing a career in law – a path that is still uncommon for women in the Orthodox community. I am motivated by my passion for justice, but more importantly, I have seen the need for more women to be role models for their communities, by showing others that it is possible for an Orthodox woman to go out into the world, pursue an advanced degree, and still be an integral part of the Jewish community. When I grew up, I was discouraged by some from pursuing a high-level career. However, I truly believe that by staying firm to one's beliefs and standing up for what is right, it is possible for any Jewish woman to follow her passion into any field, and still be a role model for our communities.
What advice do you have for someone planning to attend LCW?
Come with an open mind! There are so many opportunities provided at LCW, from majors to clubs. I always tell new students not to feel rushed to declare a major, and that it is okay if they don't know what is they want to do exactly. Give it time, and you'll see that you'll be able to make better choices as a result.