LCW Strides with Sharsheret
Students and alumnae join annual "Making Strides Against Breast Cancer" walk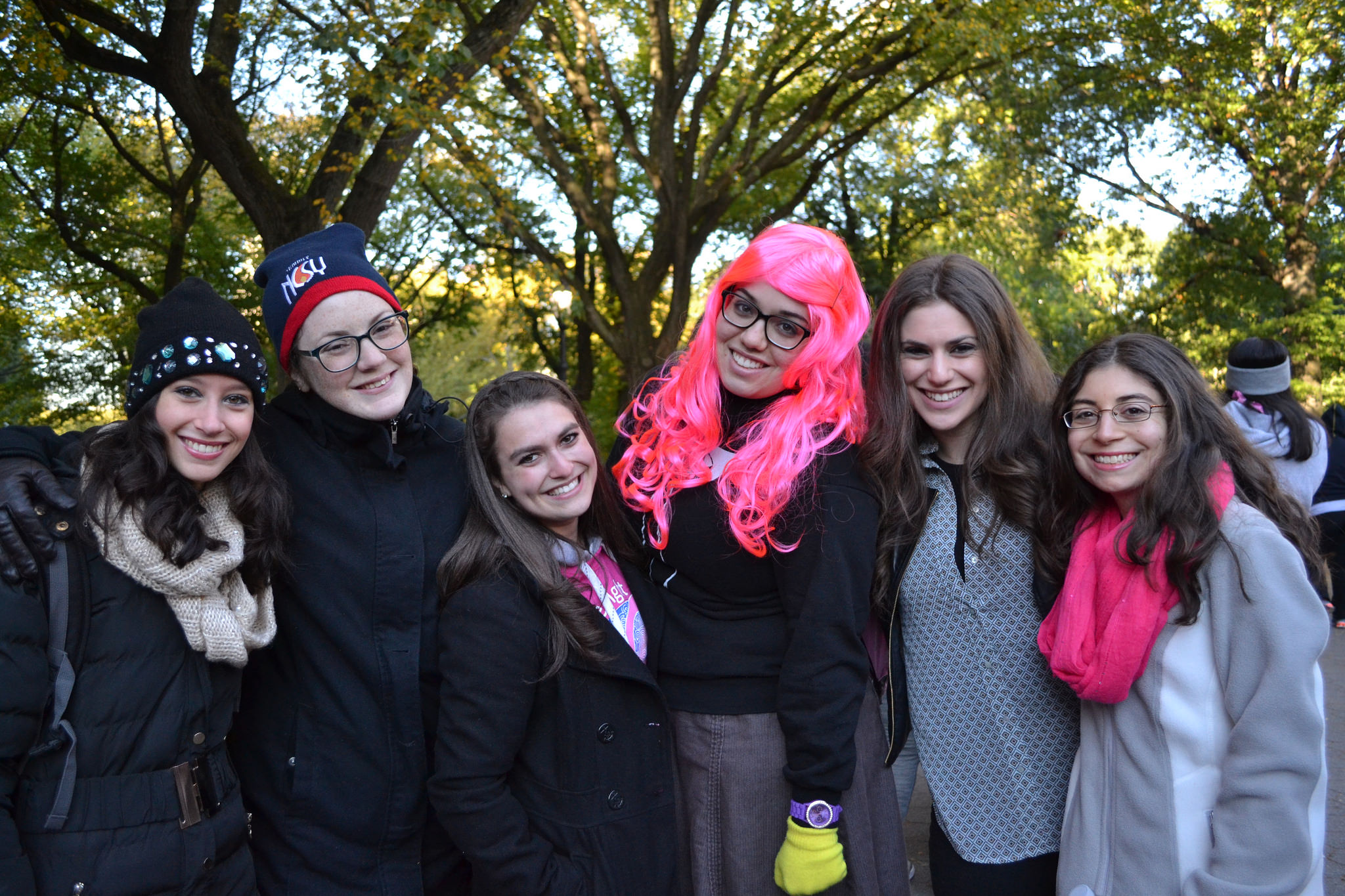 The sounds of performers, vendors, and tens of thousands of participants bedecked in pink greeted students from Lander College for Women—The Anna Ruth and Mark Hasten School (LCW) at the Naumburg Bandshell in Central Park this past Sunday during the annual Making Strides Against Breast Cancer walk.
"It's both amazing and humbling to see so many people, in this giant city, get together to spend their morning doing something meaningful," said Neeli Rhodes, LCW '17. Rhodes, along with her fellow students and alumnae, rose early to join the vast and spirited community of walkers who were there in support of breast cancer awareness.
The LCW group ran, walked, and moseyed along the 5-mile course through the park in affiliation with Team Sharsheret, a nonprofit organization that offers a community of support to young Jewish women facing breast cancer.
"The best part of the walk was seeing breast cancer survivors walking alongside you and family members of fighters on the sidelines holding up posters saying 'Thank you for what you do,'" said Basha Behrman, LCW '16, who participated in last year's walk as well. Two years ago, Behrman cheered on the walkers from the sidelines as an American Cancer Society (ACS) volunteer. "It's incredible to be part of something that helps people in such a real way."
"I am delighted, but hardly surprised," Dean Marian Stoltz-Loike commented, "that our students find time in their busy schedules to come together in support of such a worthy cause."
The funding raised by LCW was donated to Sharsheret for their specialty-support services.