Lander College for Women Kicks Off Orientation for New Students
As they begin the fall semester, new students get to know the many faces and facets of LCW.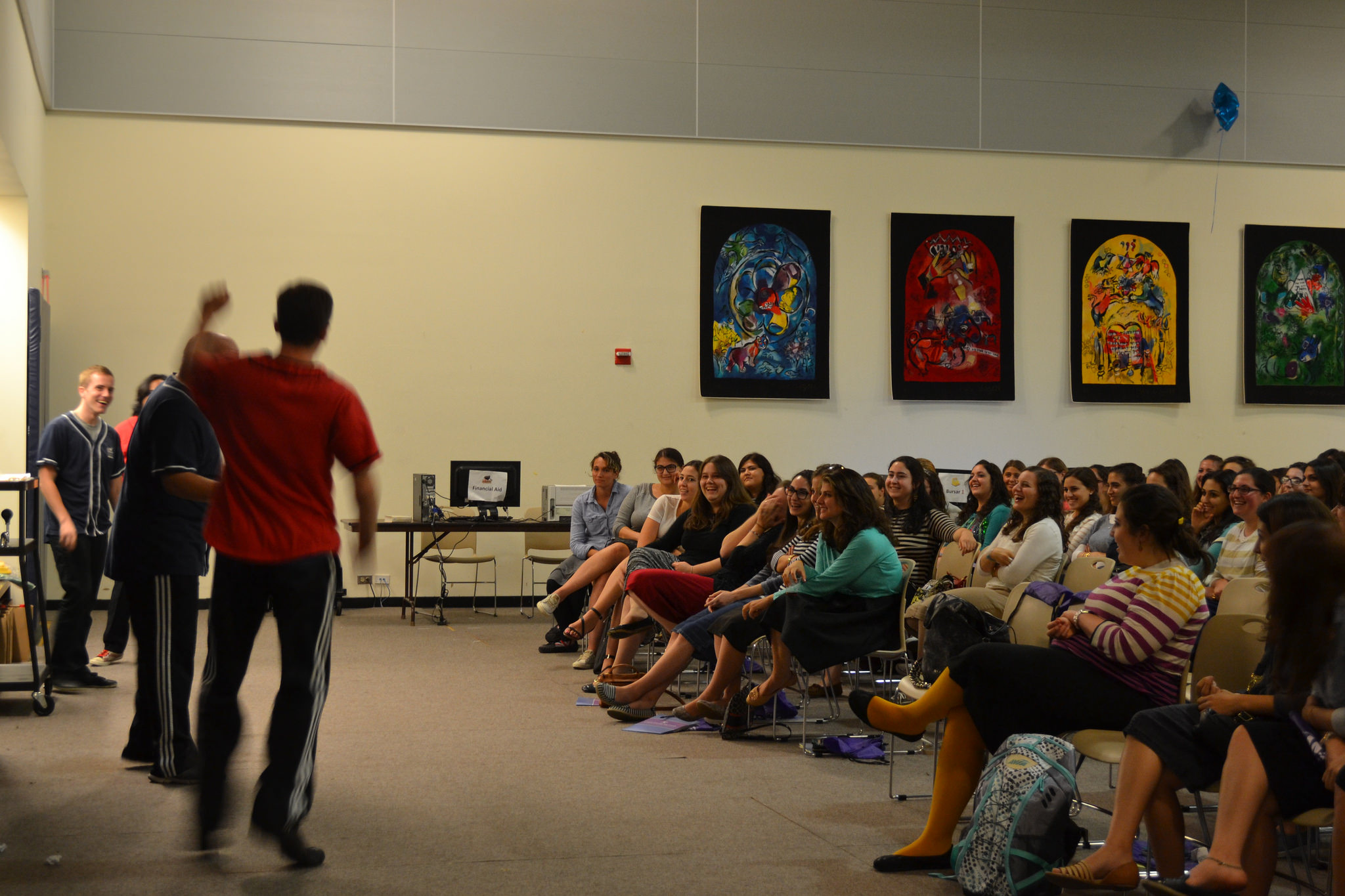 Orientation Week at LCW included an entertaining comedy show by the National Comedy Theater.
This week, Lander College for Women—the Anna Ruth and Mark Hasten School opened its doors to the incoming class of 2015.
During the week-long orientation, students met the administration and received academic guidance from faculty advisors regarding their individual majors and requisite courses in preparation for registration. Amid presentations from deans, Career Services and Counseling, students also gleaned advice from graduates and had the chance to mingle with their new peers during an entertaining game of Getting-to-Know-You Bingo (in which three lucky winners were awarded Starbucks gift cards) and a hilarity-inducing evening performance by the National Comedy Theater. The week concluded with an uplifting shabbaton hosted by the residence life staff—made festive with an ice cream social and an afternoon walk to Central Park.
"I chose LCW because it struck me as the kind of place where people know your name—and I felt that right away this week," commented new student Julia Zeldovich, who plans on pursuing a career in speech therapy. "Everyone did whatever they could to help us acclimate comfortably."
Biology major Tifra Bernard, the third of her sisters to attend LCW, noted that she was "excited" to study in a Jewish environment in which she could focus on her professional goals while developing mentorships with faculty members. "The small-sized classes create those opportunities here," she said.
Both new and returning students celebrated the first day of classes on the terrace of LCW with a delicious welcome-back barbecue organized by the Student Government. "It's a great way to start the year," said Student Government President Rachel Salem, LCW '16. "We're building a community."