In Pursuit of Great Taste
In an interactive presentation, Citromax VP teaches students about flavor chemistry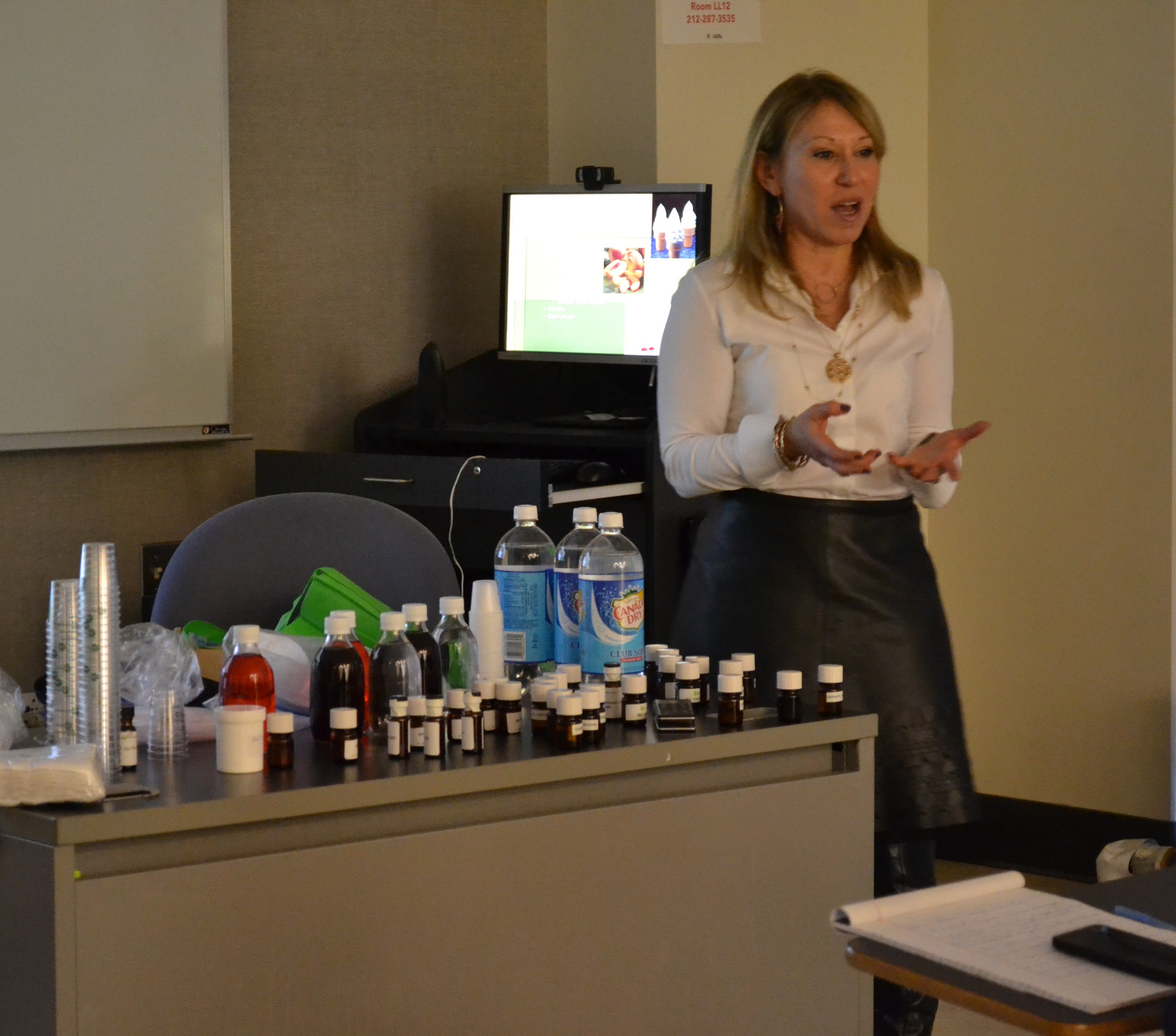 "Did you know that if you held your nose and tasted an apple and an onion, you wouldn't know the difference?" asked Elaine Kellman-Grosinger, Vice President of Flavors at Citromax Flavors, in a unique lunchtime discussion last week at Lander College for Women—The Anna Ruth and Mark Hasten School (LCW).
In her interactive presentation, "In Pursuit of Great Taste: Flavoring the Possibilities from the Chemistry Lab to the Supermarket Shelves," the flavor chemist shared insights on how she creates flavors in the lab. Students had the opportunity to smell a variety of different scent and flavor categories—green, woody, citrus, seedy, floral, sulfurous—and participated in a taste-test in which they sampled pink, clear, and carbonated drinks and were asked to guess each beverage's flavor. They were stunned when they were told that all three were the same cola flavor!
The event, which catered to chemistry and health-science majors as a means of introducing an alternative career path, was organized in partnership with the LCW Honors Program.
Biology major Esther Miller, LCW '17 said she was amazed to learn about the process of manufacturing flavors. "Because I'm currently taking organic chemistry, I recognized a lot of the chemical compounds in the presentation, and I think it's so cool to see how that knowledge can be used on a day-to-day basis in food science," she said.
Citromax Flavors, located in New Jersey, is a leading manufacturer and supplier of flavors for beverages, confectionery products, and dairy and baked goods offerings around the world.