Touro's Lander College for Women Appoints Scholar in Residence
Rabbi Yitzchak Gettinger Seeks High-Caliber Learning Outside the Classroom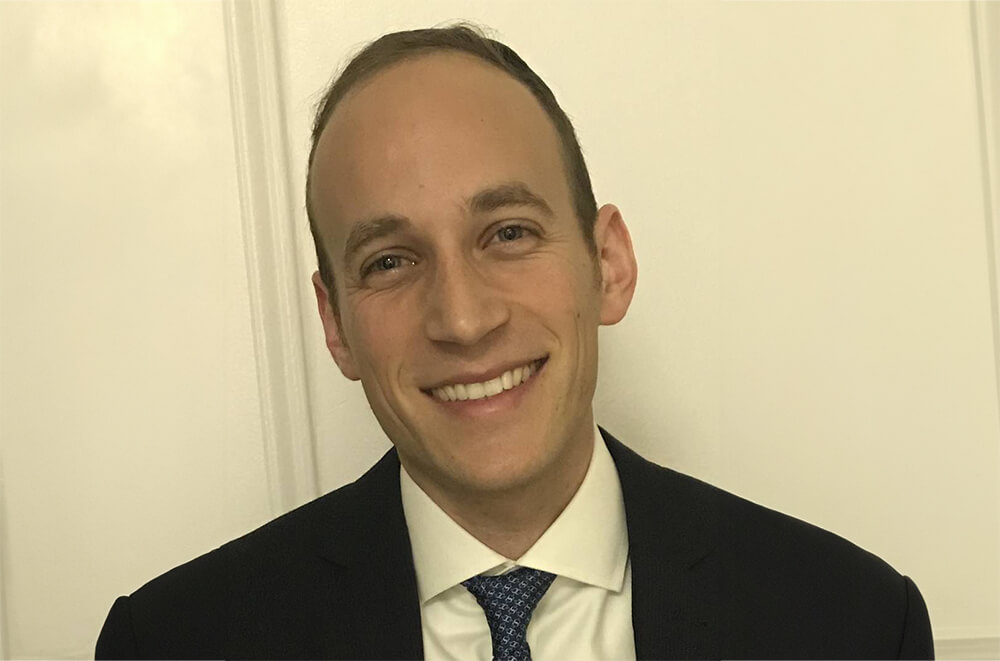 Rabbi Yitzchak Gettinger
"I'm here to teach Torah." As in-house scholar-in-residence at Touro's Lander College for Women—The Anna Ruth and Mark Hasten School (LCW), Rabbi Yitzchak Gettinger will be leading Torah study with the students outside of their Judaic classes or requirements, simply for the sake of learning.
"There's a certain thirst the students have for more Torah and definitely more connection and more passion," he said. "This is an opportunity for them that's not about a grade, a test or a syllabus. It's about real, personal connection to Torah on their own time, on their own schedule, in a more relaxed environment than the classroom."
"Rabbi Gettinger's excitement about teaching and learning Torah is magnetic," said Dr. Marian Stoltz-Loike, dean of Lander College for Women. "There's a deep interest among our students for more Torah on campus. Rabbi Gettinger's involvement at LCW will enable our students to expand and deepen their understanding of Torah. Our goal is to enable them to comfortably continue their Torah studies after graduation from LCW and throughout their lives."
Rabbi Gettinger grew up in South Bend, Indiana, and attended Yeshivas Toras Chaim in Lakewood, and then the Mir Yeshiva in Israel for eight years, before studying at Yeshivas Brisk, in the division led by Rav Avraham Yehoshua Soloveitchik. He lives in Manhattan and is the rabbi of Young Israel of the West Side and a member of West Side Kollel.
Rabbi Gettinger prefers to teach in a chabura setting, he said, because he wants to tailor the experience toward the students' interests to enable them to get the most out of this opportunity.
"My vision is being able to provide the students with an uplifting, inspiring experience outside of the classroom curriculum," he said. "But beyond being inspiring, the shiurim should be motivating to them, a compelling kind of learning that's text based and has depth. In order to connect with the students, the learning has to be high caliber."
The topics of his shiurim will vary; some will be related to chagim and scheduled in advance, and others will be driven by student interest or suggested by the dean or members of the faculty. He also plans to delve into Jewish history and will integrate current events into his classes when necessary.
"No matter what," Rabbi Gettinger said, "having a dedicated person to provide extra-curricular learning and inspiration can do a lot of good for the students and for the institution."