Running the City
LCW Student Spends Summer with City Council Member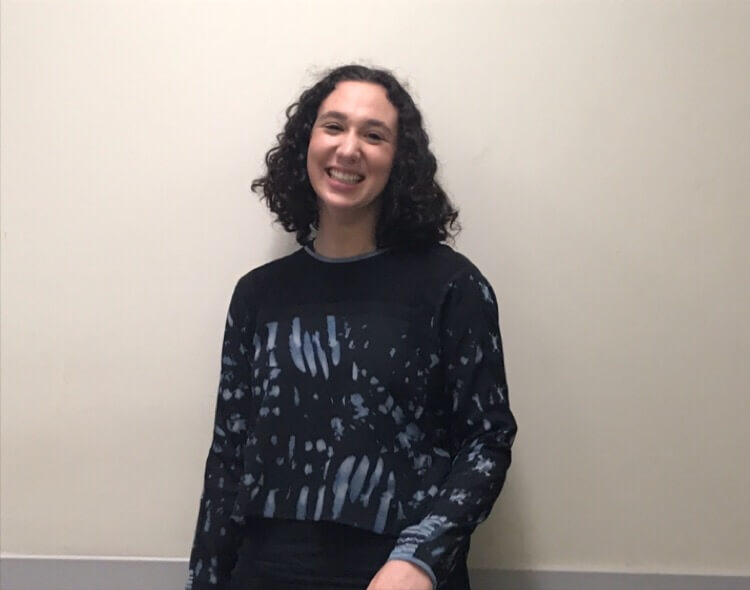 It was a busy summer for City Council Member Chaim Deutsch. But luckily, the democratic councilman, who represents the 48th District a district that includes Brighton Beach, Midwood and Sheepshead Bay, had a capable intern: Sarah Vishevnik, a sophomore at Lander College for Women—The Anna Ruth and Mark Hasten School (LCW).
Vishevnik, a political science major, was placed in the councilman's office as part of the prestigious Simon Wiesenthal Government Advocacy Internship. The program took college students from across the tri-state area and placed them in city and state government offices to give them a taste of the realities of politics. She discovered the internship with the help of Sarri Singer, assistant director of career services at LCW, and received a recommendation for the program from LCW founding dean and chair of the political science department, Dr. David Luchins.
"The goal of the internship was to teach us the inner working of government and advocacy," stated Vishevnik, originally from Baltimore. "When we go out into the political world after graduation we'll know how the system works."
Vishevnik, who now lives in Brooklyn and commutes to LCW, was placed in her councilman's district office.
"We did literally everything and anything," recalled Vishevnik. "We received calls about a person being physically threatened to someone complaining about a crack in their sidewalk. If there was a small issue I'd take care of it myself, but if I couldn't help them I'd transfer them to a caseworker."
From July until September, Vishevnik helped constituents navigate the maze of city agencies from the Department of Transportation to Sanitation to the city's more obscure social services.
"I knew theoretically how politics worked from my classes, but a lot of it was learnt on the ground," she said.
Each week all the interns met with the head of the program to hear from speakers about a range of issues, from seminars online hate to how lobbying works on a government-wide level. This particular summer was a hectic time for the councilman since the city legislated a curb on the amount of Uber and Lyft drivers allowed to work in the city.
"It was a big controversy. We got calls from both sides— we got 250 calls in one office. It was pretty even on both sides—for and against the legislation."
Among her other activities, Vishevnik helped the councilman run a single-gender day at the public beach to allow religious women and men of different faiths to enjoy a summer day in the water.
"We hosted a separate beach day for men and women," said Vishevnik. "That went really well. For the men's day, we had 350 men at the beach and for the women-only day we had 864 women."
"Even on the hum-drum days, we did incredibly important things like help people apply for medical assistance or rent reduction," she said.
Her greatest takeaway, Vishevnik said, was how important local elected officials are.
"When I studied political science I always thought of the macro level—I didn't really consider how politics work on a local level. Local elected officials take an active role in their constituents' lives and it's incredibly important."
Vishevnik intends to go into politics or advocacy work.
"I feel like I gained a good deal of practical knowledge—I have a much better understanding of how our government works and why certain things happen," Vishevnik concluded. "Instead of getting angry about events, I can do something about them."