Celebrating in the West with Our Hearts in the East
LCW students celebrate Yom Ha'Atzmaut with a delicious BBQ dinner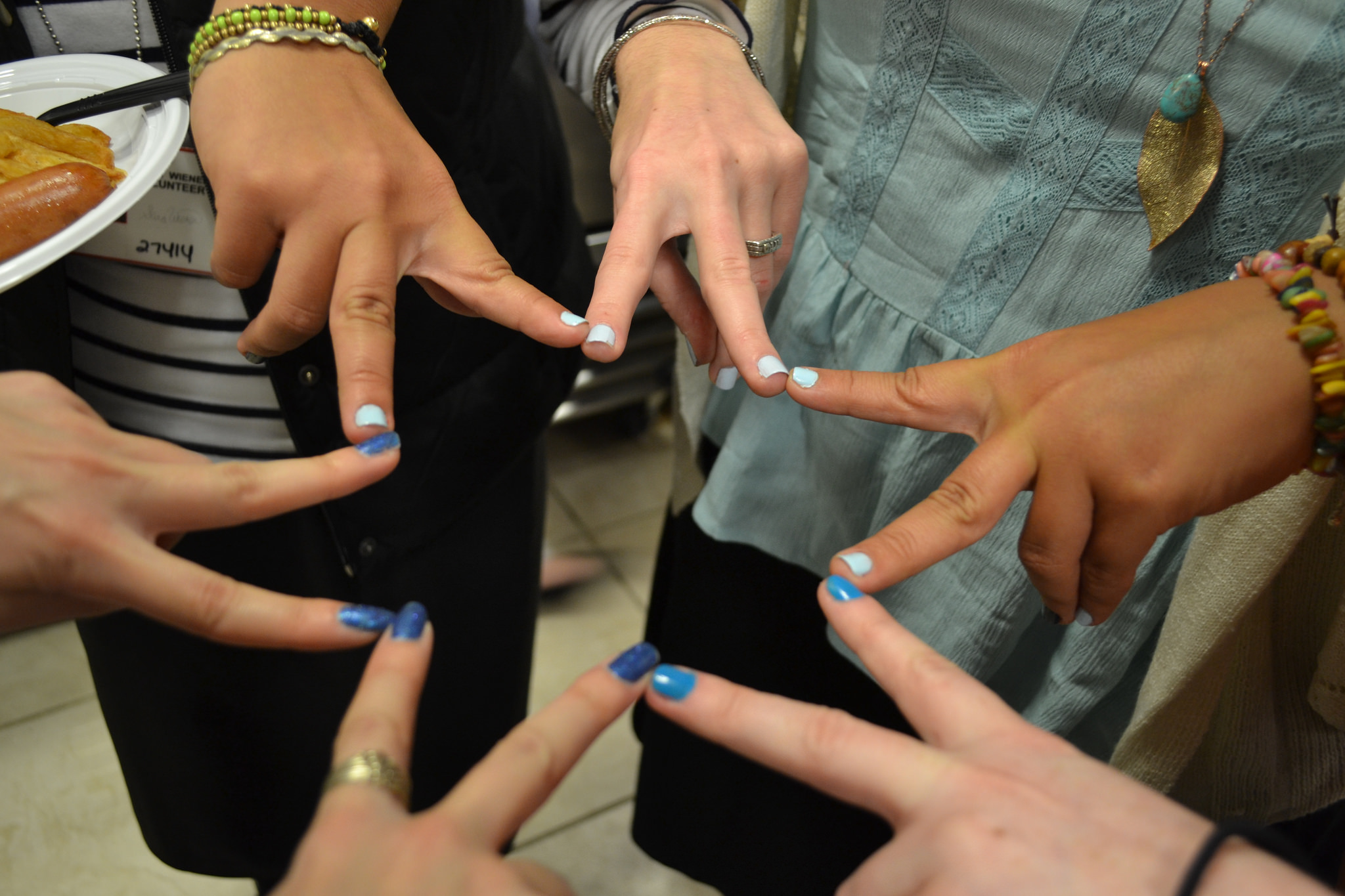 The inviting aroma of hot dogs and sliders filled the air of the second floor at Lander College for Women—the Anna Ruth and Mark Hasten School (LCW) on Yom Ha'Atzmaut, Israel's 67th Day of Independence.
The cafeteria was transformed for the evening into an elegant and festive space in honor of the holiday, which is traditionally celebrated with spirited barbecues all over the Jewish world. The halls of LCW were no exception: The spread included all the fixings for a delicious BBQ dinner as well as a variety of garden salads, Israeli salad (of course!), french fries, fruit, and blue-and-white frosted cookies—an annual favorite.

Upon arrival, a few artistic students took to a table covered with bottles of acrylic paints to decorate a poster, writing "LCW Loves Israel," before joining the growing crowd of students gathering around the dinner tables. Throughout the rest of the evening, students continued to pick up paintbrushes and add to the piece. By the end of the night, the final masterpiece was hung on the Student Life board for all to see.

The event, coordinated by Mrs. Amy Gross, Director of Student Programming, and Rachel Salem, class of '17, gave students a scrumptious reason to come together and celebrate the remarkable history of the state of Israel and the Jewish people. Happy 67th, Israel!