Building Jewish Life Where There Was None
LCW alumna steers pilot program for Lauder Foundation in Poland.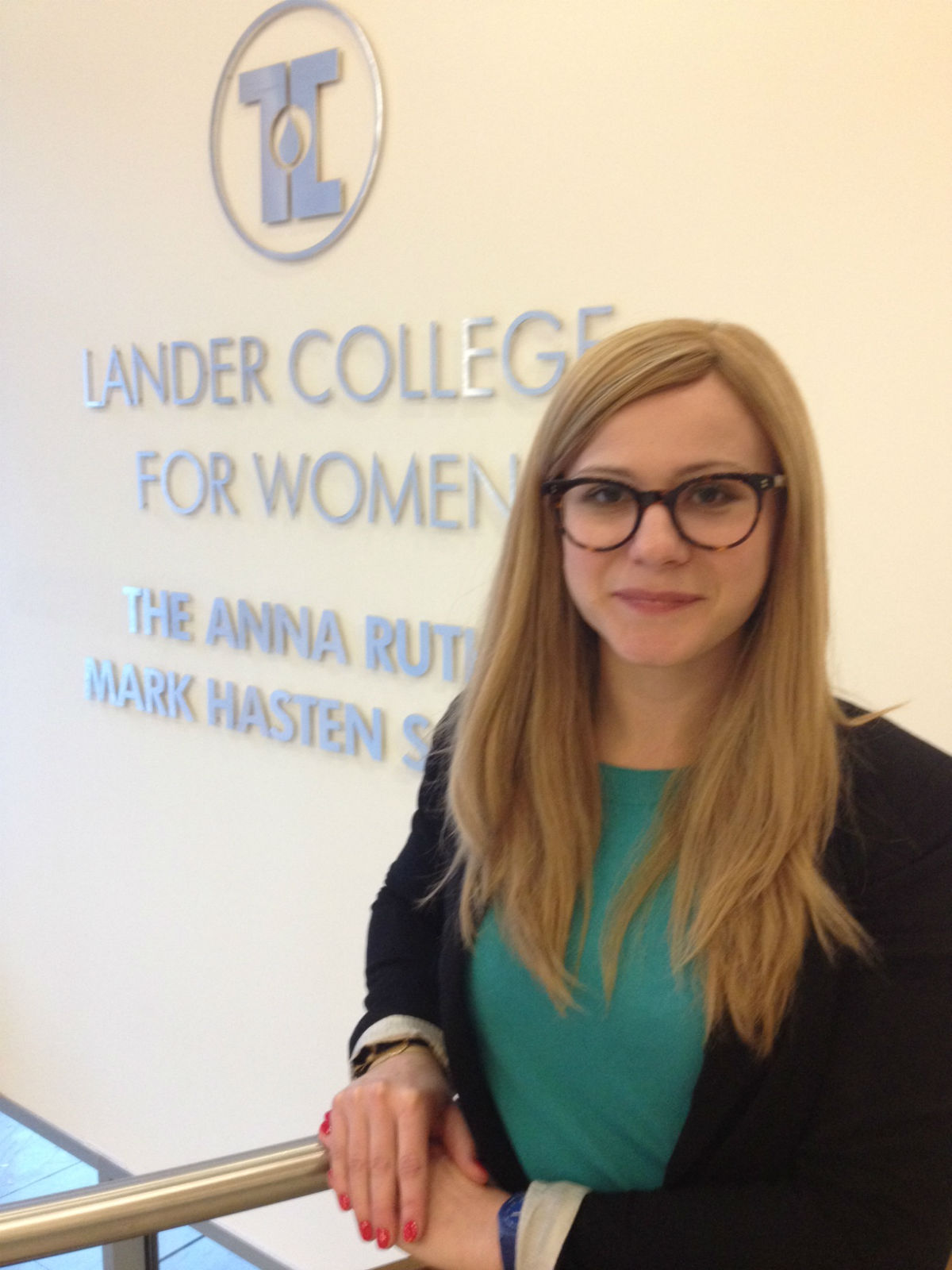 Hadassah Buchwald-Pawlak grew up in Poland, unaware of her Jewish roots. But when communism crumbled, Buchwald-Pawlak's mother told the 11-year-old they would be moving to Israel.
Today, she is at the forefront of a Jewish renaissance in her birth country. Buchwald-Pawlak, a 2006 graduate of Touro College's Lander College for Women-The Anna Ruth and Mark Hasten School (LCW), works for the Lauder-Morasha Primary and Middle Schools in Warsaw and the Ronald S. Lauder Foundation's Summer Educational Camps for Jewish Families. Together with her husband, Rabbi Mati Pawlak, she co-founder of a pilot program—Lauder e-Learning Schools —that is now being replicated in Germany and the Czech and Slovak republics.
The program serves children from all over Poland, including Wroclaw, Krakow and Lodz—places where Jewish life was almost entirely eliminated during World War II and later, under communist rule—who cannot attend the Lauder schools in Warsaw. Buchwald-Pawlak has helped create a distance-learning curriculum that provides after school instruction in Hebrew, Jewish studies and an elective foreign language of English, German or French.
The 36 students are taught in age-specific groups that range from six- to 15-years-old. A social component of the curriculum includes a Shabbaton so the students meet one another and form a community, according to Buchwald-Pawlak.
"We're very happy we can provide Jewish children with a Jewish education," she says. "We want them to have a strong Jewish identity and a sense that they belong to the Jewish world."
That sense of belonging to the Jewish people was missing from Buchwald-Pawlak's own upbringing until she made aliyah. Although her mother died two years after their move, Buchwald-Pawlak stayed in Israel. She grew up proud of her new country, serving in both the army and the ambulance corps.
After her military service, she traveled back to Poland, where she worked for the Israel Ministry of Defense serving as the assistant to the Israel's military attaché. There she met Mati Pawlak, her husband-to-be who was on his own Jewish journey. He, too, grew up with no knowledge of his heritage. But at 15, he had a bris, and his teacher, Rabbi Michael Shudrich, chief rabbi of Poland, encouraged his further Jewish learning, and ultimately suggested he should become a rabbi. He was accepted at Yeshiva University's Rabbi Isaac Elchanan Theological Seminary and was ordained in 2006.
Later, Buchwald-Pawlak joined him in America, where they married. Because of a generous presidential scholarship from Dr. Bernard Lander, the founder of Touro College, she was able to study at LCW, earning a degree in psychology and Jewish studies. She graduated magna cum laude and received the Hannah and Moses Hoenig Award for Judaic Studies.
"Hadassah is doing such an incredible job furthering Jewish education in Poland," said Prof. Naomi Klapper, the director of counseling services and deputy chair of the psychology department at LCW. "Her love of Judaism and quest to know more was obvious when she came to LCW. Seeing her success and the credit she gives LCW is so heartwarming."
In some ways, Buchwald-Pawlak's Jewish journey mirrors that of Poland's, emerging from the dark to increased observance and participation. The community is a mix of people like her and her husband, who grew up in Poland without any knowledge of their heritage, and Israelis living in Poland for business reasons.
Now she is in a position to pass along her knowledge to others, and is proud to be doing so. Meanwhile, she has continued her own education. She earned a master's degree in psychology from the University of Warsaw and she is working on her Ph.D. in Jewish studies from Jageillonian Universtiy in Krakow, where she is exploring the religiosity of Jews living in Poland after the fall of communism.
"When we came to America, we knew we would be going back and give back to our community," says Buchwald-Pawlak. "In so many ways, Touro helped make that possible by providing me with an excellent Judaic and liberal arts education. This made my life more meaningful and my professional contribution to the Jewish community greater.
"LCW enhanced my personal growth enabling me to assume leadership roles and achieve at the highest level. I am proud to call myself an 'LCW woman.'"