A Passion for Politics
Lander College for Women Student Merges Love for Research, Writing, and Debating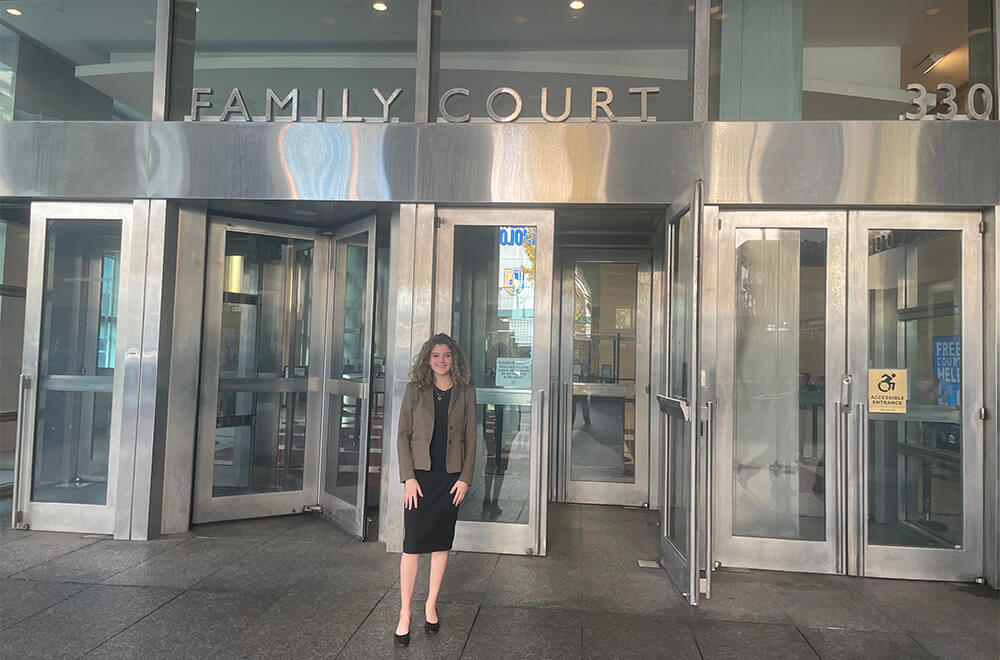 Yakira Colish
Yakira Colish, Lander College for Women (LCW) student, has been debating competitively since middle school. Originally headed toward a career in law, Colish is now hoping to become a diplomat. She shares how her internships at the Jamaican Consulate and State Supreme Court are helping prepare her for a career in diplomacy, how Lander is propelling her forward and why our own view of ourselves is critical to our success.
How did you become interested in political science and law?
Throughout middle school and high school, I was heavily involved in competitive debate. I developed a strong passion for research, writing and the art of persuasion. A career in the political or legal field seemed like the natural progression for expressing these interests.
What do you see as your ultimate career path and why?
I hope to go down the route of diplomacy. While my background in debate initially pulled me towards a career as an attorney, I came to realize that the reason I loved debate was not because I loved defending my beliefs, it was because I was required to argue both sides. I'm a firm believer that truth is multifaceted and deeply value expanding my point of view. I'm looking towards a career that prioritizes collaboration and the broader public interest.
You interned at the Consulate of Jamaica last summer—Can you share a bit about your role there and what you learned?
At my internship at the Consulate of Jamaica, I compiled research to help the Consulate better understand what issues most affected the Jamaican-American community. I also had the opportunity to gain insight into the international arena by attending diplomatic events and meetings between Caribbean government representatives. I was deeply touched by the warmth and spirituality of the professionals with whom I worked. More than gaining career insights, I gained role models. I was taken aback by how the staff managed to be so respectful and patient, even when dealing with an overwhelming amount of high-stakes tasks. I strive to emulate that in my personal and professional life.
How did you land your current internship in the State Supreme Court and what are you working on there?
I heard about the opportunity from a friend and applied through their formal application process. I am currently interning in the Integrated Domestic Violence Court under Judge Morgenstern. There, I observe cases from a wide variety of backgrounds to better understand how violence intersects with cultural factors. I also discuss the cases I observe with the Judge and her clerks to understand what factors guide her judgment and gain more familiarity with the legal field. Watching how conflict is resolved helps prepare me for a career in diplomacy as it affirms that the truth is not black and white. The cases are complex, and both parties tend to bear a level of responsibility. As Joshua Nace, the assistant law clerk, put it, "There are three sides to every story."
How has your education at Lander College for Women helped set you up for career success?
The Career Services Department at Lander College for Women has been instrumental in securing enriching internship opportunities for me. They're incredibly well-connected in the political realm and they always have ideas in store. The culture at LCW has also been essential in setting me up for success. The small classroom sizes give professors a chance to really know you, and I've always felt incredibly supported.
What advice do you have for other students who choose a similar path?
The best advice I can give is, "You get what you think you deserve." Our beliefs about our self-worth affect our actions, and our actions affect the trajectory of our lives. If you believe you deserve success, you're more likely to pursue opportunities that will lead to it. A healthy mentality is essential.