A Calling
In OT School, Alumna Shana Menaged is living her dream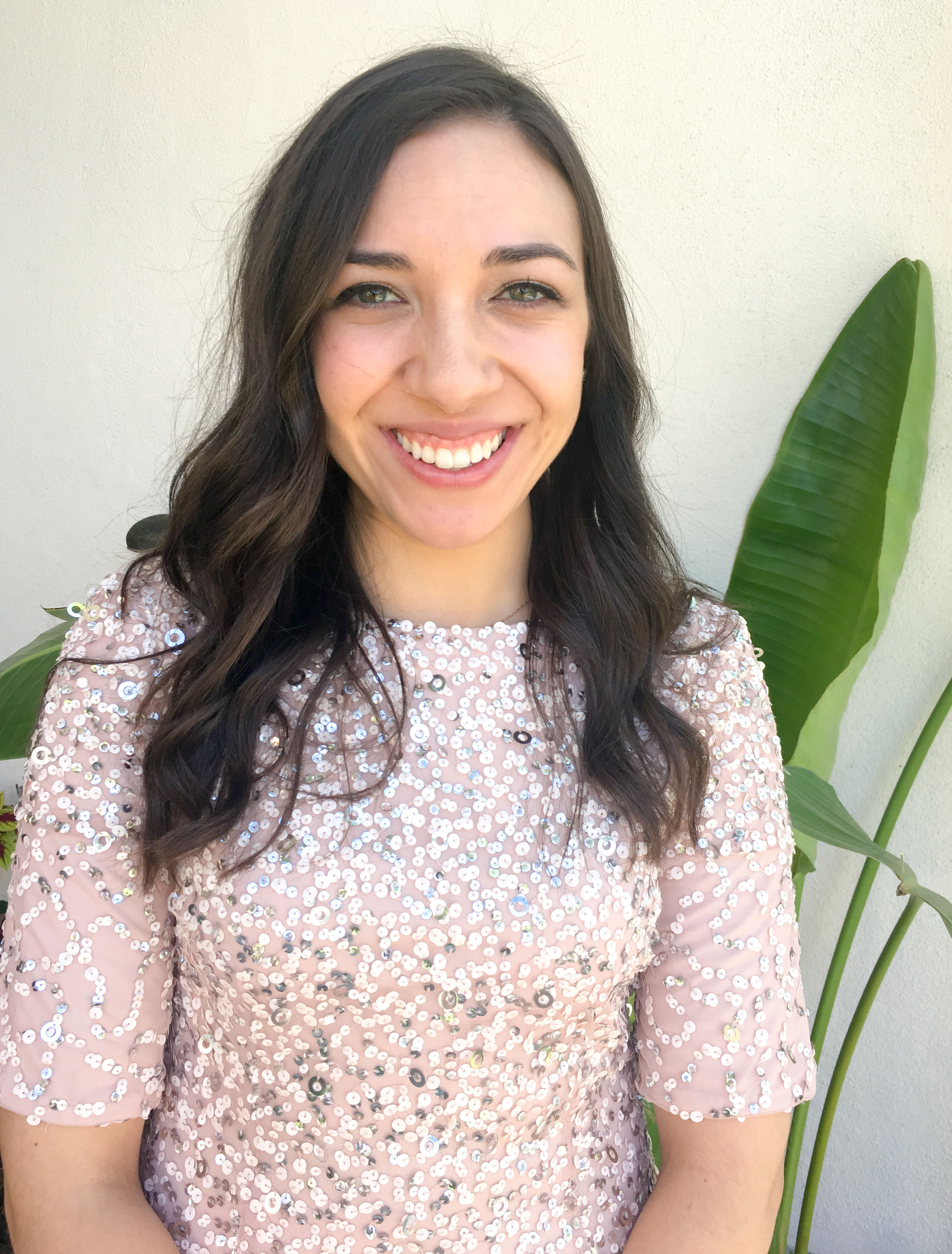 Shana Menaged ('16) is pursuing her dream of becoming an occupational therapist at SUNY Downstate Medical Center.
After spending one summer working as a teacher's assistant in an early intervention preschool, Shana Menaged ('16) knew she wanted to be an occupational therapist (OT).
During that memorable summer in her hometown of Columbus, Ohio, Shana was part of a full team of specialists – including speech-language pathologists, physical therapists, vision specialists, and occupational therapists – who provided support in the classroom for children who had cerebral palsy, Down syndrome, and autism, among other developmental issues. Shana observed an OT assist children and within that single month, saw the tremendous progress the children made. The OT's work fused Shana's love of education and psychology with concrete skill building. She was sold.
"What struck me right away was that I could have a lot of impact with this population," she said. "Occupational therapists work with every demographic—from the homeless to people suffering from substance abuse to individuals recovering from brain trauma—but working in early intervention would give me the ability to effect change at the start of these children's lives, making a lifelong impact."
After that summer, she spent a year studying at Tomer Devorah Seminary in Jerusalem and then attended Lander College for Women—The Anna Ruth and Mark Hasten School (LCW).
Passionate and driven, Shana pursued a psychology major and biology minor at LCW. She managed to balance her studies while being a member of the psychology and biology societies, captain of the volleyball team, and working part-time as a preschool teacher at Manhattan Day School. During the summers, she shadowed OT professionals in a nursing home and hospital to become even better acquainted with the field.
She credits assistant professor of biology Dr. Aliza Holtz for helping shape and refine her work ethic and microbiology professor Dr. Alexander Rialdi for teaching her how to analyze scientific literature, both invaluable skills that she feels prepared her for a rigorous graduate school program. "The small-size classes at LCW really changed my educational experience," she says. "I can't imagine going to college anywhere else."
As a senior, Shana briefly considered pursuing a career in nursing instead of occupational therapy, but admits she never felt quite settled with that option. Right before she began applying to graduate programs, she reassessed and sought guidance from Dr. Ditza Berger. "I was really in turmoil over choosing between these two fields, but I had to be honest with myself about my strengths, which felt better utilized in occupational therapy than nursing." Shana laughed, "I don't know what I was thinking! It's so evident that being an OT is the right job for me and to feel so strongly about something without knowing why means that you feel that 'something' for a reason: it's a calling. It's a destiny."
Today, Shana is one of 35 graduate students studying occupational therapy at SUNY Downstate Medical Center. She's currently researching early detection of Autism Spectrum Disorder (ASD) and working as a direct service provider at a group home for Hebrew Academy for Special Children (HASC). This spring, she will be running a cooking program with Project Renewal, a nonprofit organization that helps homeless and low-income men and women by providing health, housing, and employment assistance. "I'm excited for the experience," she stated, "as well as what the coming semesters will bring."
Shana's advice to aspiring occupational therapy students? "Research and be open to working with different populations," she advised. "A lot of people need help, so don't limit yourself."