All Female Hackathon Celebrates Women in STEM for 5th Year in a Row
Touro's Lander College for Women Hosts 26 Schools in Annual Coding Event
Date: March 03, 2020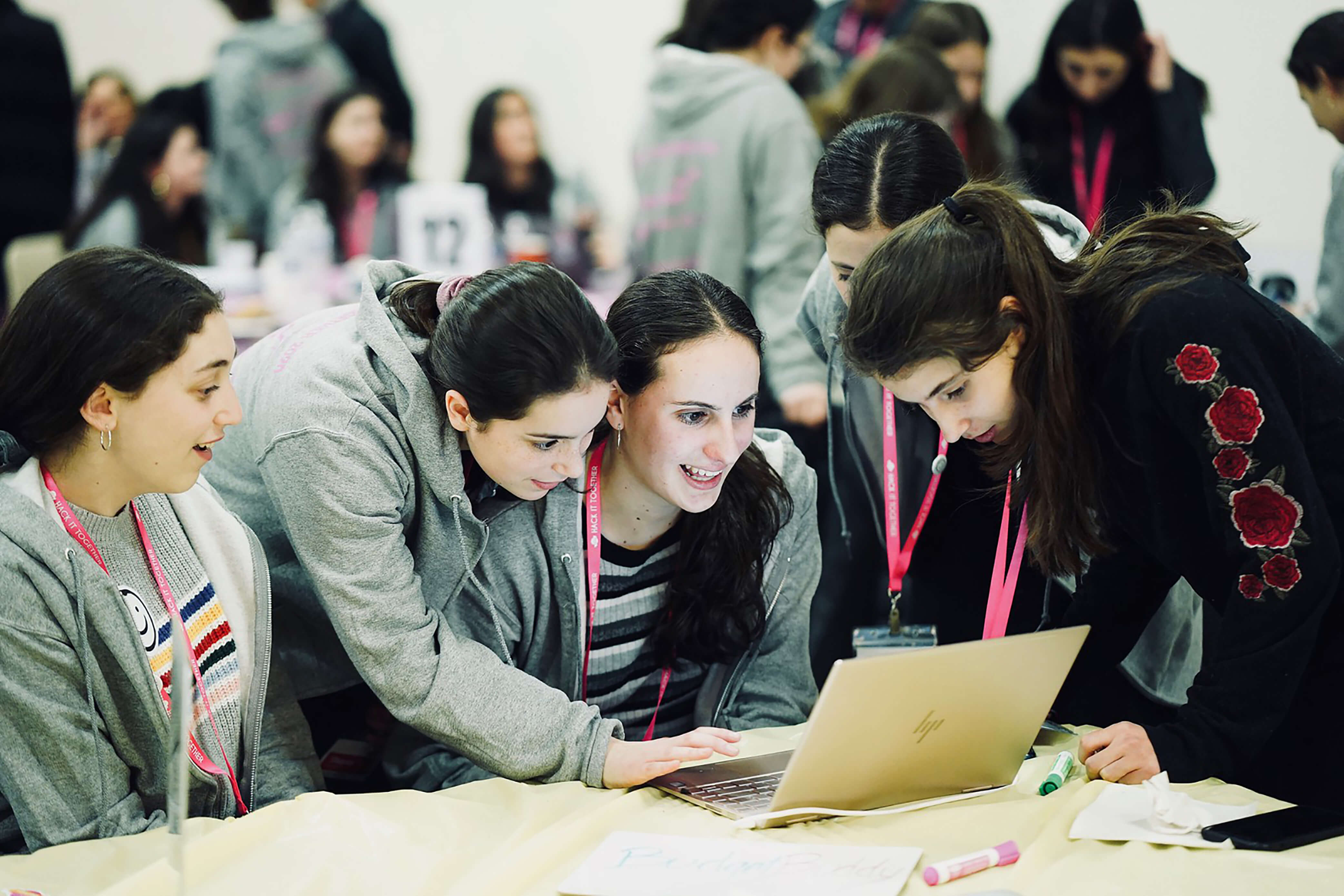 Hackers at LCW's 5th annual hackathon team up to plan their project
Over one hundred female hackers filled the gymnasium at Touro's Lander College for Women - The Anna Ruth and Mark Hasten School (LCW) last month for the fifth annual student-run hackathon, HackItTogether. The women shared a day of coding competition in a warm, collaborative environment.
"An all-women's hackathon gives women - and especially Orthodox Jewish women - an opportunity to stand out outside the classroom," said organizer and Touro LCW student Sarah Bracha Schuraytz. "It is a chance for women interested in tech to improve their programming skills, meet other women in STEM and have fun."
During the 12-hour day, teams worked on either a general challenge or a sponsor-created challenge. Sponsor Guardian Life, one of the largest mutual life insurance companies in the United States, asked HackItTogether participants to "come up with a unique technological innovation to promote financial literacy among college students." IHS Markit asked the hackers to "create an innovative channel that would help IHS Markit build persistent and long-lasting relationships based on instantaneous support, trust in the application and customer satisfaction."
"Being part of the planning enabled me to meet and network with representatives from various companies and learn about future career opportunities in the field," said Touro student organizer Sara Orlian.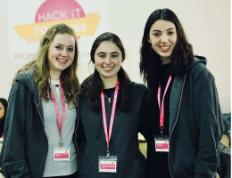 (From L to R) Hackathon organizers Sara Orlian, Sarah Bracha Schuraytz of Los Angeles and Michelle Berger
The day ended with each team presenting a short demo of its hack. Judging was based on factors such as innovation, usability, problem solving and technical achievement. The judges were Dr. Andrew Katz, a computer science professor at Touro's LCW; Andrew Schwimmer of Disney Streaming Services; Sobhagya Kaushal a software developer at JPMorgan Chase; and Vivian Schneck-Last, an alumna of Lander College for Women and former managing director at Goldman Sachs.
A team from Touro's Lander College of Arts and Sciences in Brooklyn won the IHS Markit challenge. Students from Machon Ora High School in Passaic, NJ won the Guardian Life challenge.
"The hackathon has become a great tradition at LCW that showcases the innovative work women are doing, and can do, in the fields of technology and engineering," said Lander College for Women Dean Marian Stoltz-Loike. "Every year I am more and more impressed by the creative solutions these students are able to come up with in just one day."
This year's event was sponsored by Cross River Bank, IHS Markit, Guardian Life and Balsamiq.