Dr. Howard R. Feldman Elected to Fellowship of the Geological Society of America
From Jurassic Period and Beyond – Scarsdale Paleontologist and Professor is Recognized for Global Scientific Research on Prehistoric Marine Life
Date: November 21, 2016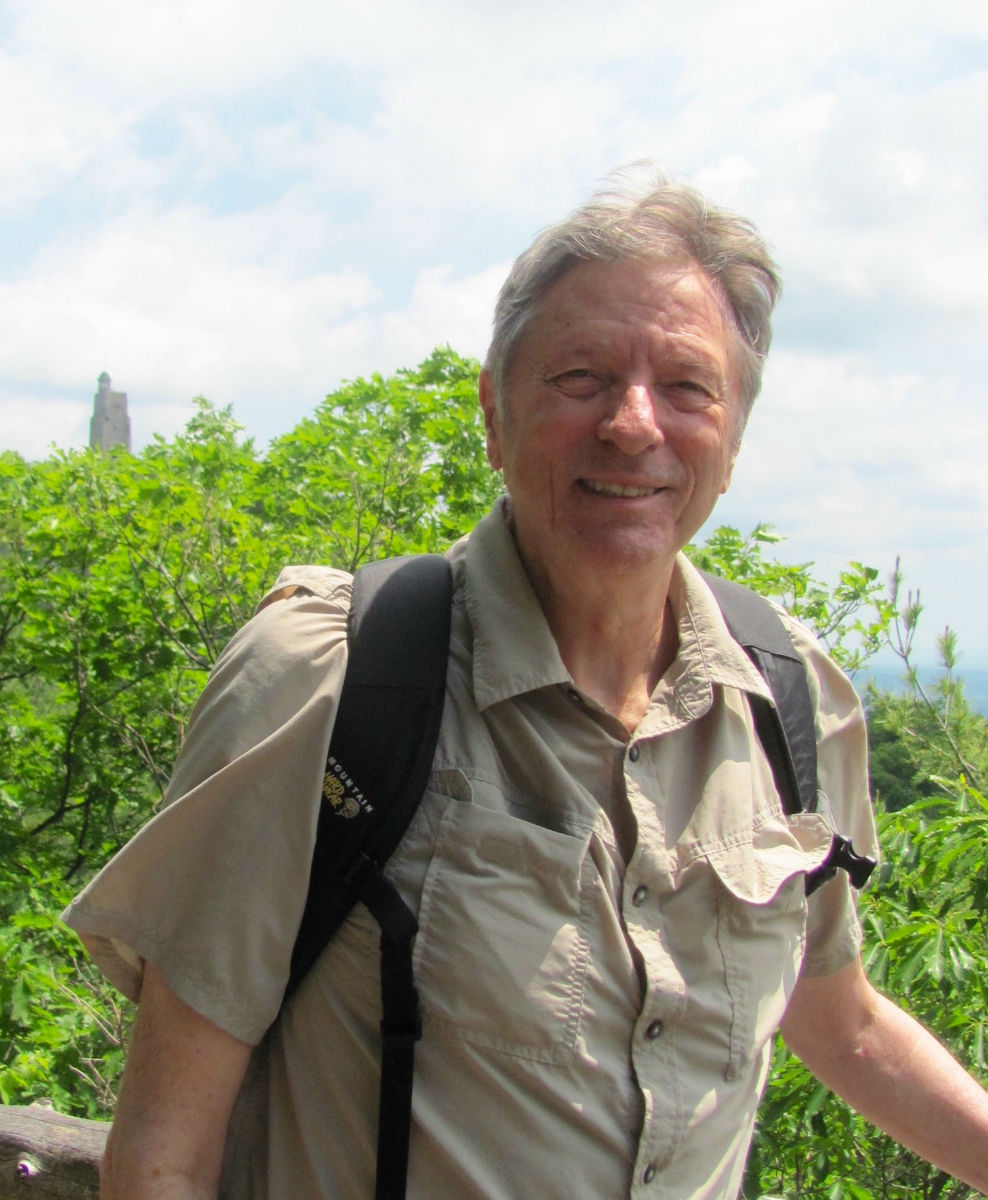 Dr. Howard R. Feldman
New York, N.Y. – Dr. Howard R. Feldman of Scarsdale, N.Y., who is Professor and Chair of Geology and Environmental Sciences at Touro College in New York City, was elected as fellow of the Geological Society of America (GSA) and recognized for his contributions to geological research at the organization's recent Presidential Address and Awards Ceremony in Denver, CO.
Dr. Feldman received his Ph.D. in geology from Rutgers University, a M.A. in geology from Hunter College, and a M.A. in Hebrew Literature from New York University. He is a research associate at the American Museum of Natural History and a visiting scientist at the Geological Survey of Israel where he conducts research on the geology and paleontology of Israel, Egypt, and Jordan. He is an expert on Mesozoic brachiopods, and an authority on the Mesozoic fossils of the Middle East.
Dr. Feldman has co-authored and presented more than 150 scientific publications and two books on the geology and paleontology of the Middle East as well as the Paleozoic rocks of the Hudson Valley and Western New York. A recipient of numerous research grants from foundations including The National Geographic Society and the National Science Foundation, Dr. Feldman is a member of several prestigious paleontological and geological associations.
Dr. Feldman said he was extremely gratified to have been elected to the fellowship in the GSA. "This honor recognizes my research, particularly my discoveries and contributions to the scientific literature on Middle Eastern Mesozoic brachiopod paleontology," he said.
Dr. Marian Stoltz-Loike, Dean of Touro's Lander College for Women/The Anna Ruth and Mark Hasten School, lauded Dr. Feldman for his contributions as an outstanding scholar and teacher. "His passion for the field of geological science has made his courses popular among students and his field trips to the Hudson Valley eagerly anticipated events," said Dean Stoltz-Loike. "Lander College for Women is proud to have him on our faculty and on behalf of the college I would like to congratulate him on this important award. Dr. Feldman makes a difference at the College and in the broader academic community."
In addition to the GSA fellowship, Dr. Feldman is also the recipient of the John H. Moss Award for excellence in college teaching from the National Association of Geology Teachers.
About the Touro College and University System
Touro is a system of non-profit institutions of higher and professional education. Touro College was chartered in 1970 primarily to enrich the Jewish heritage, and to serve the larger American and global community. Approximately 18,000 students are currently enrolled in its various schools and divisions. Touro College has 29 branch campuses, locations, and instructional sites in the New York area, as well as branch campuses and programs in Berlin, Jerusalem, and Moscow. New York Medical College; Touro University California and its Nevada branch campus; Touro University Worldwide and its Touro College Los Angeles division; as well as Hebrew Theological College in Skokie, Ill. are separately accredited institutions within the Touro College and University System. For further information on Touro College, please go to: http://www.touro.edu/news/