The Spiritual Architecture of Teshuva
Lincoln Square Synagogue
180 Amsterdam Ave New York, NY 10023
Who:
Lander College for Women / The Anna Ruth and Mark Hasten School
When:
September 21, 2019, 11:30 PM
Where:
Lincoln Square Synagogue
180 Amsterdam Ave New York, NY 10023
Part of the Timeless Power of Teshuva Lecture Series. Hosted by Upper West Side synogogues, insights during the month of Elul given by scholars from Lander College for Women.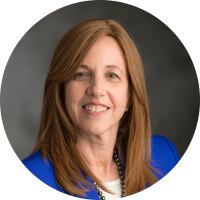 Speaker: Marian Stoltz-Loike
Dr. Marian Stoltz-Loike is a higher education leader who serves as the dean of Touro's Lander College for Women/The Anna Ruth and Mark Hasten School (LCW) and as the Vice President for Online Education at Touro. She has laid an unparalleled foundation for women at LCW to become future leaders in their professions and in the Jewish community. Marian has advised business leaders in the U.S. and North America, Europe, Asia and South America. She has written two books and over fifty articles relating to diverse business issues. Marian is a popular speaker who has offered divrei torah at conferences, meetings and as a scholar-in-residence as well as delivering lectures on higher education, business concerns, global leadership and women's issue in the US, Israel and around the world. She has been quoted in BusinessWeek, BBC World, and Newsday. She has been invited to blog for US News and World Report and other notable media. Marian is an Associate Vice President of the Orthodox Union and a founding member of the OU's Women's Institute. She serves as a member of the board of directors of the JCRC of NY. She is a past member of the Board of Governors of the American Jewish Committee and served for almost a decade as the Chair of Diplomatic Outreach for AJC's NY chapter. Marian received a Bachelor's degree cum laude in Psychology and Social Relations from Harvard University, and a Ph.D. in Experimental Psychology with a focus on Developmental Psychology from New York University.
The Timeless Power of Teshuva Lecture Series is a Joint Project of Touro's Lander College for Women and the Office of Community Engagement/Touro College and University System.
Contact Info
(212) 287-3507