Rachav: The Ultimate Teshuva
Congregation Heichal Moshe (Rabbi Vorhand's Shul)
303 West 91st Street New York, NY 10024
Who:
Lander College for Women / The Anna Ruth and Mark Hasten School
When:
September 14, 2019, 7:00 PM
Where:
Congregation Heichal Moshe (Rabbi Vorhand's Shul)
303 West 91st Street New York, NY 10024
*NOTE: THIS LECTURE IS FOR WOMEN ONLY
Part of the Timeless Power of Teshuva Lecture Series. Hosted by Upper West Side synogogues, insights during the month of Elul given by scholars from Lander College for Women.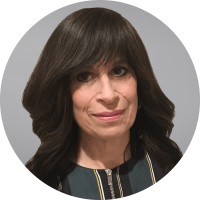 Speaker: Shulamit Rubin, M.A., MSW
Shulamit Rubin has been teaching Jewish women for more than 35 years since attending Michlalah-Jerusalem College for Women. She is a graduate of Queens College and holds an M.A. from Touro College Graduate School of Jewish Studies and an M.A. from Columbia University School of Social Work. She currently teaches Judaic Studies at Lander College for Women, where she is Deputy Chair of the Judaic Studies Department. Her passion is teaching text-based classes and "Women in Tanakh" is one of her most popular courses. Shulamit's goal is to nurture her students' spiritual and intellectual growth and to help them become independent learners.
The Timeless Power of Teshuva Lecture Series is a Joint Project of Touro's Lander College for Women and the Office of Community Engagement/Touro College and University System.
Contact Info
(212) 287-3507