Naomi Kohl, MSW
Assistant Dean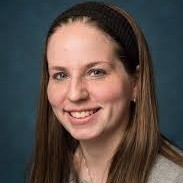 Campus:
Lander College for Women / The Anna Ruth and Mark Hasten School
Naomi Kohl is the Assistant Dean of Lander College for Women - The Anna Ruth and Mark Hasten School. Mrs. Kohl brings to this position a high level of integrated skills including experience in student program management, administrative operations, and counseling.

Mrs. Kohl holds a Bachelor of Arts in psychology and Judaic studies from Yeshiva University. She received her Master of Social Work from Wurzweiler School of Social Work – Yeshiva University, where she concentrated on group work, and Master of Arts in Jewish Education from Azrieli School of Jewish Education – Yeshiva University, where she concentrated on theories in Jewish education.

Mrs. Kohl has worked extensively on college campuses, serving as the Director of Student Life at Yeshiva University and JLIC Educator at the University of Maryland Hillel. She has also worked in social services as the Program Manager at Jewish Family Services of Greenwich and Guidance Counselor at Westchester Hebrew High School.