Medical Mission to Nepal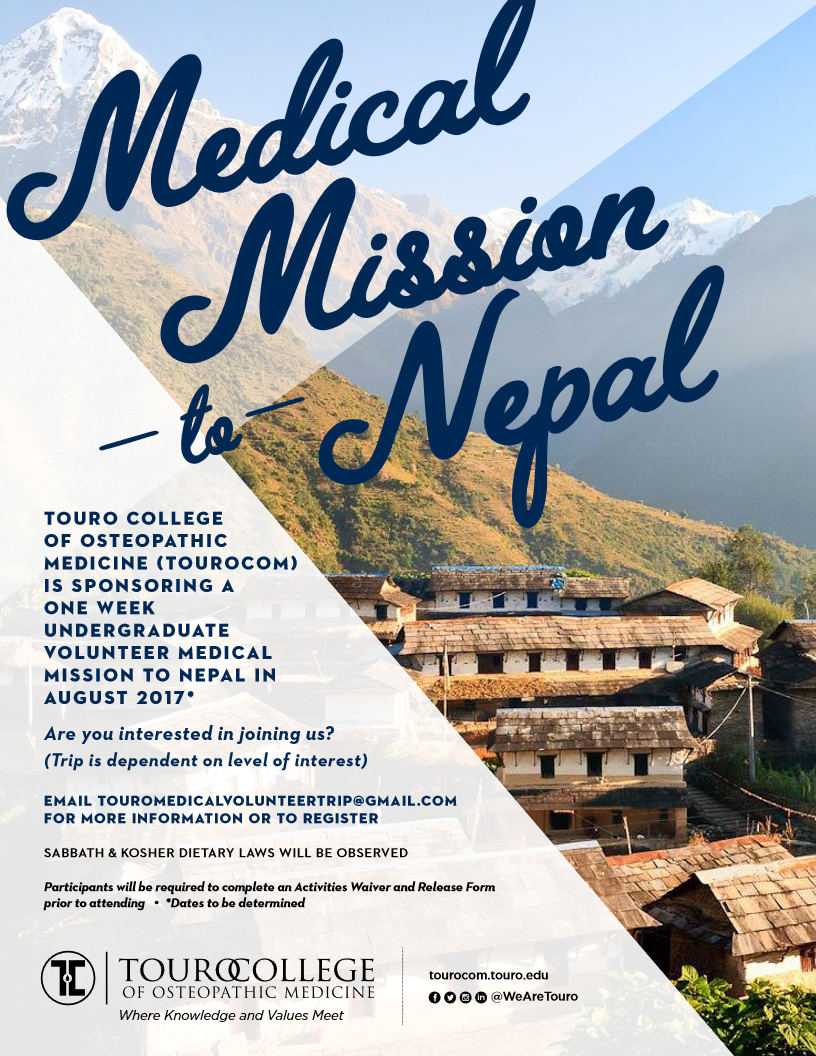 Undergraduate volunteer medical mission to Nepal.
Who:
Lander College for Women / The Anna Ruth and Mark Hasten School, Lander College for Men, Lander College of Arts & Sciences, School of Health Sciences, NYSCAS - New York School of Career and Applied Sciences, Machon L'Parnasa
When:
August 16, 2017, 9:00 AM - August 23, 2017, 5:00 PM
Touro undergraduate students will be in Nepal on a one week volunteer medical mission.
Sabbath & kosher dietary laws will be observed. Participants are required to complete an Activities Waiver and Release Form prior to attending.
Contact Info
If you're interested in attending, email touromedicalvolunteertrip@gmail.com